Collection: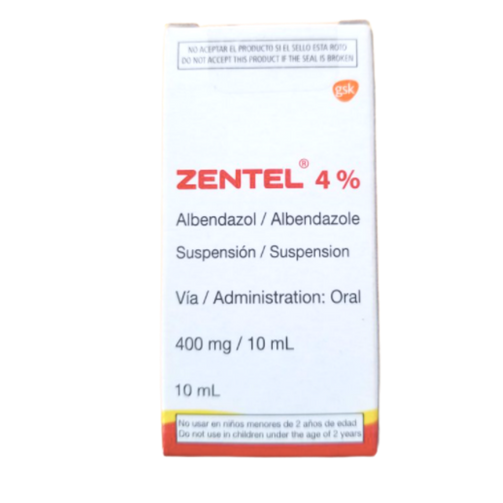 Collection:
Zentel
Zentel
Regular price

Sale price

$19.99
ITEM DESCRIPTION:
Common worms enter our body in 2 main ways:  
contamination

 

of

 

food

 

by

 

worm

 

eggs

 

penetration

 

of

 

our

 

skin

 

by

 

worm

 

larvae

 
The incidence of worm varies in different countries from as high as 90% to as low as 5%. Incidence tends to be higher in areas where farming is widespread and untreated sewage is used as fertilizers  
Children who are particularly easy targets for common worm infections are being active they are outdoors most of the time. 
The most common worm infection is whipworm followed by roundworm, hookworm, pinworm, and threadworm. Whipworm is one of the most difficult to kill. Because the soil conditions for breeding these common worms' eggs (except pinworm) are rather similar often a patient is infected with more than one type of worm at the same time.  
Therefore the deworming suspension chosen should preferably be one that can kill all types of common worms. Zentel can kill the difficult-to-treat whipworm. not all deworming suspension can do this.  
Zentel can also kill all the other common worms. This means you do not have to take more than one type of deworming suspension to treat your worm infection. Zentel kills both the larvae and the adult worm. Other deworming suspensions only kills adult worms.  
Directions How To Use 
– Adults & children above 2 years old: 1 full bottle of 10ml Zentel Suspension. You only need to take this one. 
– Children 12-24 months: Take half the adult dose. 
– Take at night, more effective! The whole family advised taking together. 
– Take every 6 months. 
Caution:- 
Albendazole should not be administered during confirmed or suspected pregnancy or to children below 12 months.