Collection: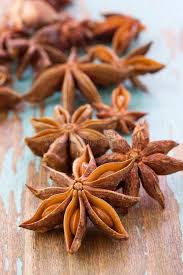 Collection:
Carib Brand Star Anise
Carib Brand Star Anise
Regular price

Sale price

$1.75
Dried Star anise is a member of the Magnolia family and is the seedpod from the evergreen tree, Illicium verum. The Anise star gets its name due to its shape, which has eight pointed arms in the shape of a star. It has a deep reddish brown color and is about one inch in height. The flavor of the dried Anise star is similar to Anise seeds, however has a more pronounced licorice taste. Antheol is the chemical compound that gives these seeds its distinct aroma and flavor.