Collection: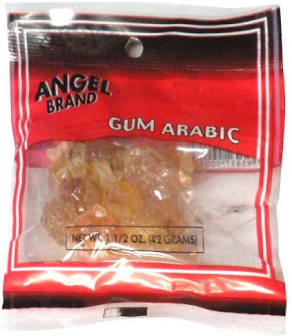 Collection:
Angel Brand Gum Arabic
Angel Brand Gum Arabic
Regular price

Sale price

$2.50
Gum arabic is a plant-derived fiber that is made from the natural hardened sap of two types of wild Acacia trees. It is a natural thickening agent that helps hold ingredients together and acts as a probiotic. Due to its rich fiber content, it offers many benefits including increasing probiotic bacteria in the gut, slowing down gastric emptying and regulating hormone secretion, which helps manage appetite and weight. Because it is a natural, plant-derived product, it's suitable for vegan and vegetarians. It is also naturally gluten-free and usually non-GMO. Around the world, gum arabic goes by many names, including acacia gum, arabic gum, acacia powder, Senegal gum, Indian gum and others.